VESTAL ROOSEVELT LEATHER WATCH 
The Roosevelt Leather Watch is a signature Vestal timepiece with its clean slim line case and straightforward dial. The premium 3 hand Japanese analog movement with date rests inside a multi-layered 42mm 316L solid stainless steel case. Click HERE for more information.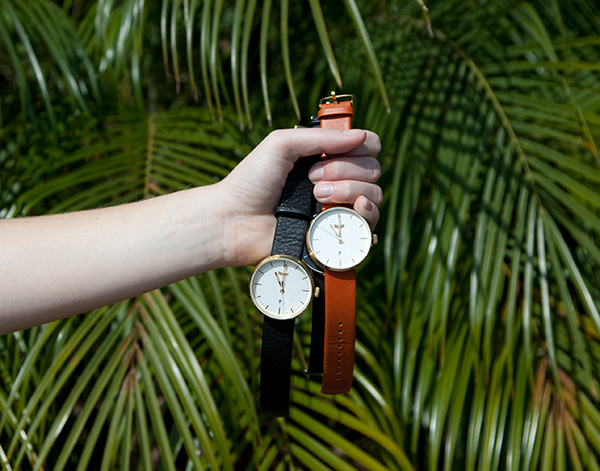 VESTAL VILLAGE 2015: CONSCIOUSNESS EXPANSION RECAP VIDEO 
Click HERE for the Vestal Village 2015: Consciousness Expansion Recap Video.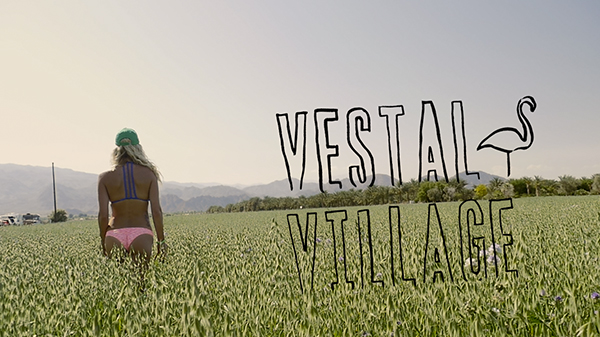 VESTAL QUENTIN EYEWEAR FEATURED IN LOCALE MAGAZINE 
Featured in the April 2015 issue of Locale Magazine is the Vestal Naples Eyewear as worn by Miss Nevada Brittany McGowan.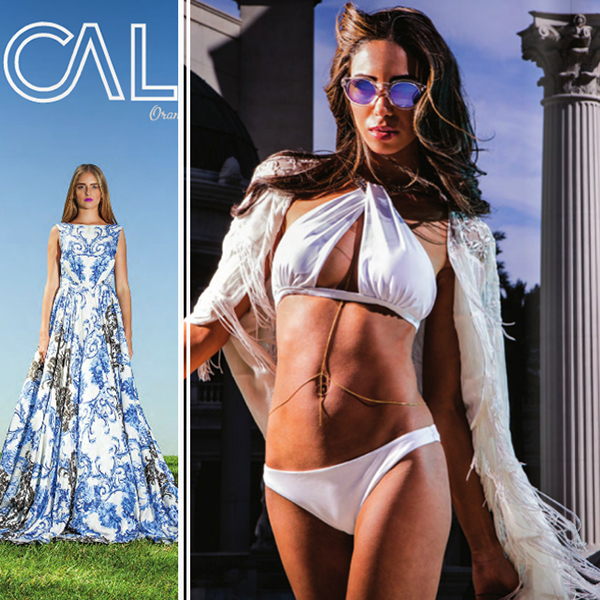 JOIN VESTAL ::: @VESTALWATCH
Join the Vestal Online Communities for up to the minute news and photos for all things Vestal. Click the following links to join: FACEBOOK | INSTAGRAM | TWITTER | VIMEO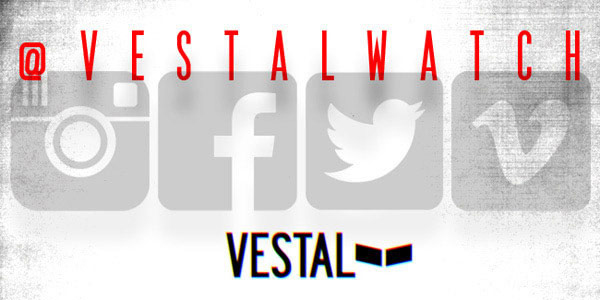 HOWIE MANDEL WEARING VESTAL PLEXI WATCH
Howie Mandel wearing the Vestal Plexi Watch on the set of America's Got Talent.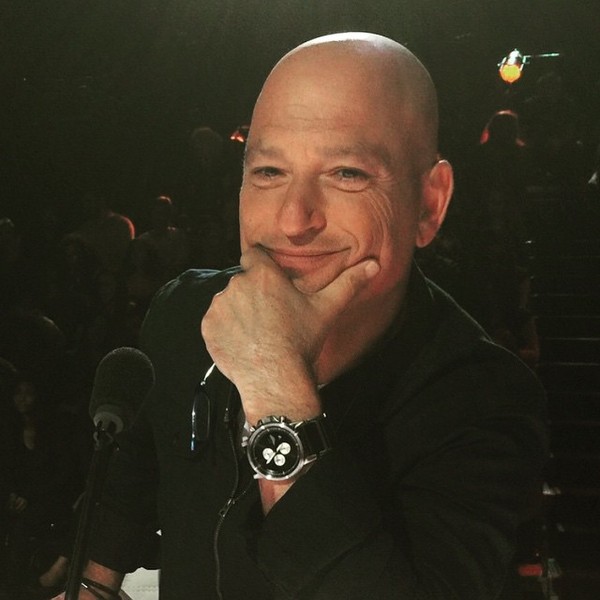 VESTAL ROOSEVELT LEATHER WATCH
The Vestal Roosevelt Watch in Black + Gold features a 20mm wide genuine leather strap integrated into the case with no lugs allowing the watch to hug your wrist completing a clean and precise overall look and feel.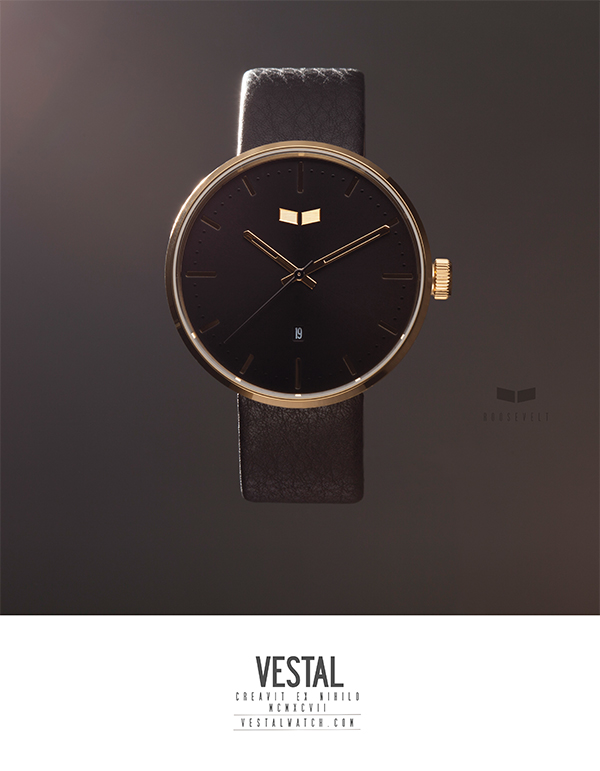 IAN SAINT PE ON NOISEY
Noisey just reviewed Ian Saint Pe's (formerly of Black Lips, wearing Vestal ZR-3 Watch & De Luna Eyewear) upcoming solo project. Click HERE for the story.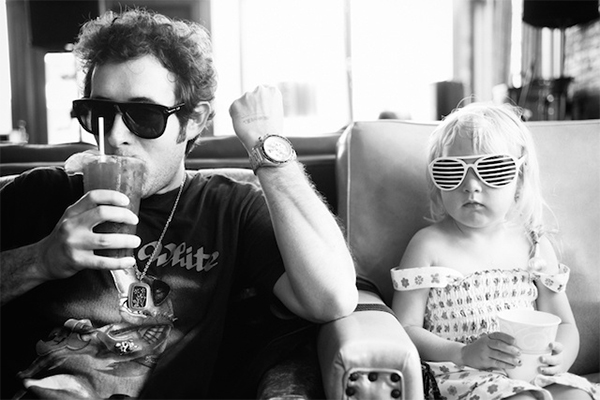 VESTAL SURF TEAM MEMBER TIMMY CURRAN'S HIGH 5      
Click HERE to see Vestal Surf Team Member Timmy Curran give some insight on the latest Channel Islands Surfboards, The High 5.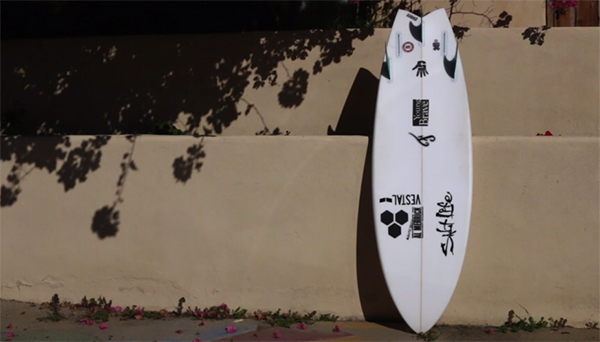 VESTAL SURF TEAM MEMBER CJ HOBGOOD FEATURED IN WSL VIDEO 
Click HERE to check out Vestal Surf Team Member CJ Hobgood filming a first person view for the World Surf League at the Fiji Pro.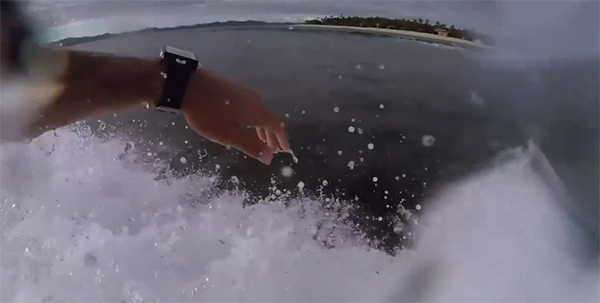 VESTAL SKATE TEAM MEMBER OSCAR MEZA FEATURED ON THE BERRICS
Vestal Skate Team Member Oscar Meza can be seen on The Berrics for his video part in "BE" by WESC x Flip.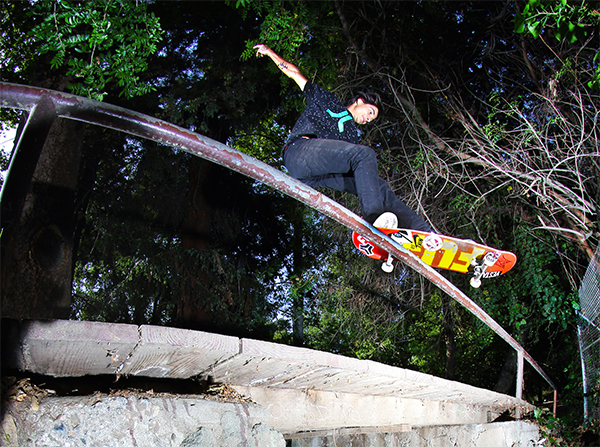 ABOUT VESTAL :::
Vestal Collections are watches & eyewear that fine-tune style and expression for the musically inspired individual. Established in 1997, Vestal is marketed and branded through friends, musicians, artists and athletes who are immersed within music culture. Vestal can be found in specialty stores and finer boutiques around the world.
---
Every year, Vestal Australia hit the Vestal Village. And, when I mean hit, we hit it hard.
Vestal Village 2015: Consciousness Expansion 
2015 marks the sixth straight year that Vestal has invited friends, retailers, athletes, artists and musicians to "Vestal Village," a secret camping community constructed on a 40 acre ranch in the Coachella Valley.
This invite only event hosted nearly a thousand guests living off the land in an eccentric community of RV's & camping tents. Vestal Village also featured live performances from over a dozen bands and DJ's, hosted bar, Tilly's pool party, lake front lounging, art installations, late night secret barn party and so much more. 
Jack Daniels, Palm Breeze, Dudes Brewing Company, Ludlow Jelly Shots, Red Bull, Boxed Water, Vita Coco, Jarritos & Resqwater comprised the all day and all night free refreshments while AP Meal Prep created a pop-up kitchen providing meals around the clock while Aussie Bean served the crucial coffee and espresso drinks. 
Other environments and amenities included the Vestal Watch & Eyewear retail store, myCharge portable chargers to power up guests phones, LA Canvas lounge featuring Sunnylife & WeeSPIN, showers by Rudy's, hair & makeup by Glamsquad, hygiene kits by The Smile Life and a brand new Cadillac ATS on display to top it all off.
"Shangri-la;" the grand vision in the desert was yet again constructed by Vestal Village Mayor Jesse Hughes (frontman of Eagles of Death Metal). This space was created with the help of Orange Amps as a compound in which the Vestal Village community could unwind, create, and even take in a late night movie projected on the side of the recording studio.
The outdoor Vestal stage was the focal point each day and featured a diverse mix of live music from bands Blood Candy, Beach Party, Imaginary Persons, Terraplane Sun, Howls, Swimm, Dallas & Doll and DJ sets from Travis Keller, Episode & Patrick Dylan. 
When the sun finally set on Vestal Village, the legendary late night "barn party" quickly began to materialize. Friday night kicked off with a rock infused DJ set by David Catching followed by a live performance by the band Golden Sun. The clock struck midnight when Jesse Hughes and the Boots Electric band, took the stage and powered out an insane set of all his solo hits plus a few Eagles of Death Metal sing-alongs. Jesse and crew then gave up the stage for an afterhours Mystery Skulls set.
Saturday night commenced with a DJ set by Patrick Dylan followed by a captivating performance by the band YNGCULT. A few hours later, around 2am when most desert parties were wrapping up, LA Riots stepped out from behind the curtain and blew everyone away keeping the dance party going until sunrise.
Vestal would like to thank the "Village" of people that came together to make the event happen. Special thanks to David Johnson, Alli Rosen, Whitney Long, Kelsey Turman, Kelly Vaught & the entire BeCore team, Mike Diocson & Mike "Junior" Yeats of the LTMA Group, the Mendoza's, Betsy Cole, Desi Houghton, Javier Garcia, Ingrid Ornealas, Cory Safford, Justin Ruiz, Viva La Rock and all guests, performers and crew.
Video Music Credit:
Terraplane Sun: Lay My Head Down | facebook.com/terraplanesun 
Boots Electric: Boots Electric Theme Song | facebook.com/bootselectric
---
Vestal Australia attended the Monster Children Issue 46 Launch party on Friday night. And, boy, it was fun! 
Grab yourself the new issue of the raddest magazine going around, and see our new Vestal Brig!
Even better, see one on your wrist.
Photo Credits: Life Without Andy
---
---
Vestal Skate Team Member Corbin Harris wears the Vestal Guide Watch skating through the new Westfield Mall in Miranda, NSW Australia.
---